December Newsletter
Small Town Sensations As domestic vacations overtake the norm, many inventive travelers are looking to America's small towns for new adventures and plenty of space to social distance. Whether you're looking for historic charm or outdoor adventures, these destinations have them in spades.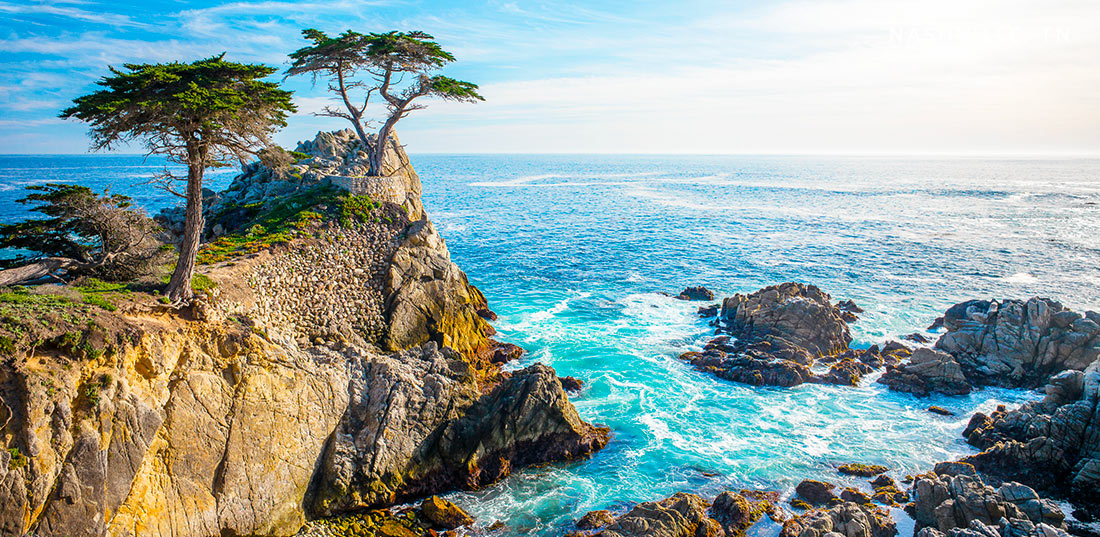 Monterey, CA The Monterey Peninsula is truly a special place. Where the laid back atmosphere of SoCal meets the sophistication of NorCal, visitors will find several small towns worth visiting. While Monterey attracts the most vacationers, Carmel-by-the-Sea maintains the feel of a small, coastal village, but with a distinct luxurious flair. When you're not grabbing lunch at Old Fisherman's Wharf, cruise the 17-Mile Drive that hugs the Pacific coastline or enjoy a round with an ocean view at the Pebble Beach Golf Links. It's easy to see why this course boasts some of the most coveted fairways in the world.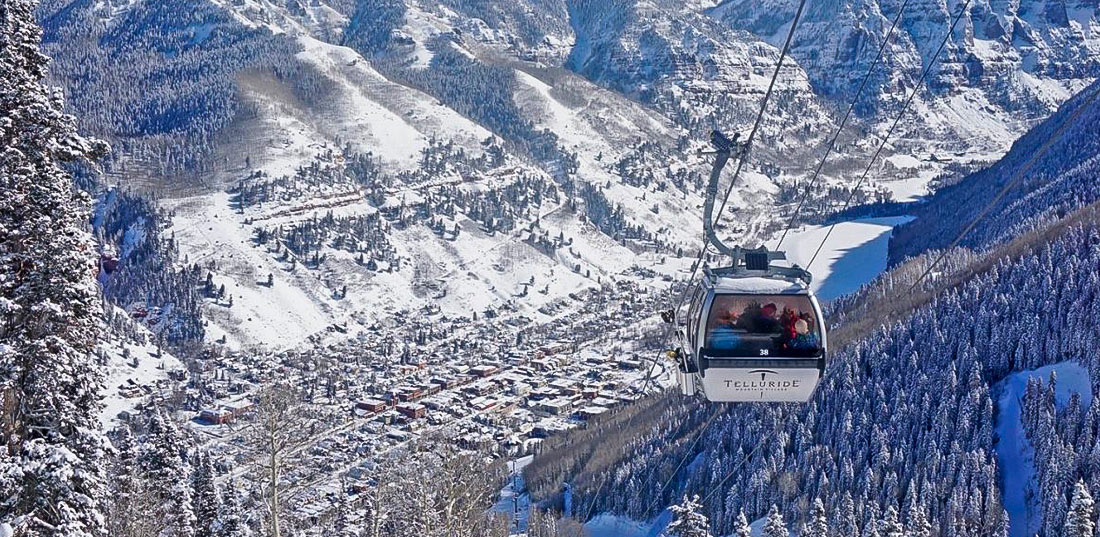 Telluride, CO While no one is quite sure where the name of this Colorado village came from, everyone can agree that the excellent skiing is what lures many to its slopes every winter. With 2,000-plus acres of fresh powder to explore, there's a run out there to suit any skill level. When you're not carving up the mountain or partaking in the beloved tradition of après-ski—whether that's a trip to the spa or the libation of your choosing—take a day to cruise along the San Juan Skyway. This historic byway loops through 11 towns and two national forests. The sweeping views of the San Juan Mountains are worth the trek.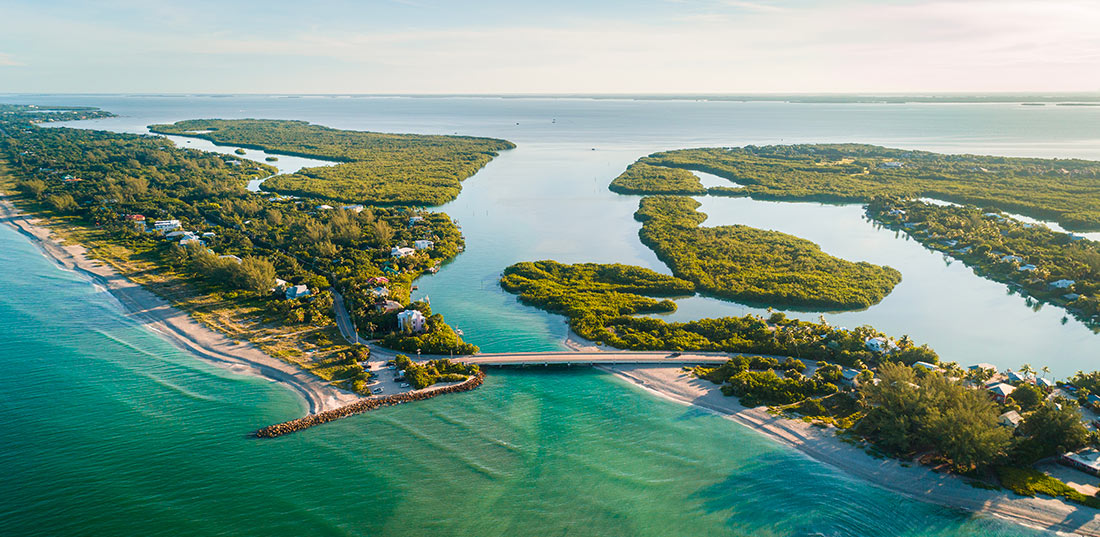 Sanibel Island, FL The ultimate secluded Florida getaway may just be on Sanibel Island. Considered an even more quaint locale than neighboring Fort Meyers, casual and quiet is the order of the day on this costal island. From the galleries of Periwinkle Way to shell hunting on the beach, visitors can partake in popular activities as the mood strikes, rather than on a strict schedule. Head over the Blind Pass Bridge to Captiva Island for a sunset stroll along Captiva Beach before heading out to dinner.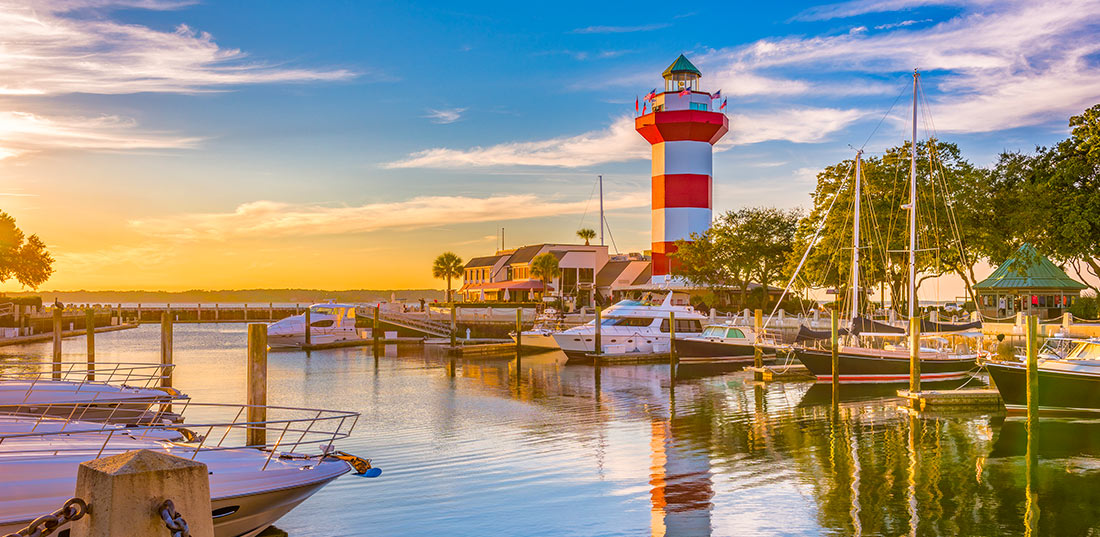 Hilton Head, SC Situated just off the coast of South Carolina, Hilton Head is a 42-square-mile barrier island with loads of Southern charm and a leisurely pace of life. The nightlife here consists more of leisurely sunset dinners and less of late-night partygoers. In short, relaxation is the name of the game on Hilton Head. The beloved trinity of activities includes spa days, tennis and golf. However, there's a lot more to this island than picking up a set of clubs. Stroll along the 12 miles of beach, hike or cycle along the trails of the Pinckney Island National Wildlife Refuge or sightsee in Harbour Town. It's home to the red and white-striped lighthouse that adorns many of the island's postcards.Whether you choose a long weekend hitting the slopes, or a week on the beach, the great news is that these small towns (and small islands) are just the tip of the travel iceberg. LET'S TALK LONG WEEKENDS!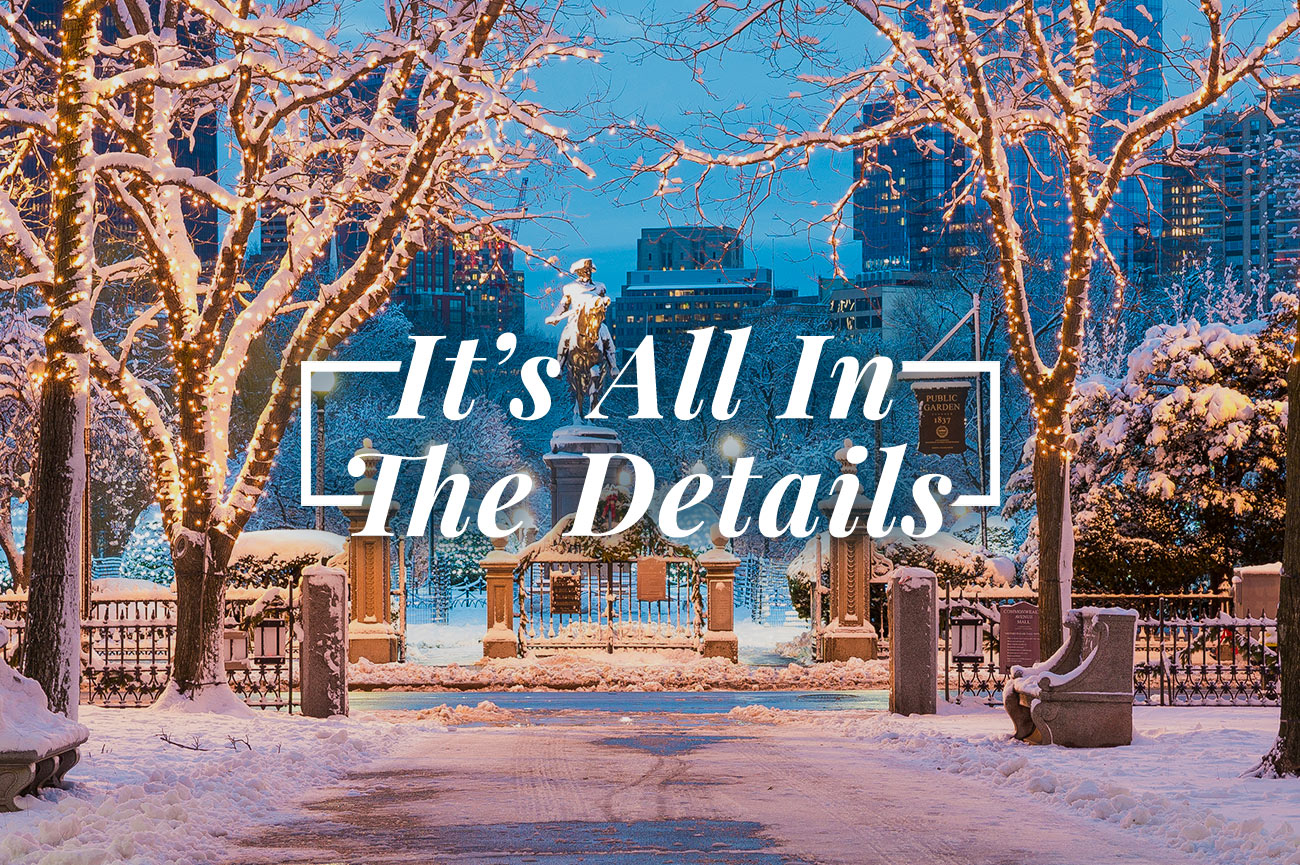 Blooming in Boston It's astonishing to hear, but now may just be the best time to book a stay in Boston. With roughly 5,000 hotel rooms to be added over the next five years, both the quantity and quality of offerings are set to skyrocket. Properties, especially in the luxury space, are all about keeping up with the times; going from stuffy to absolutely alluring. Check out this short list of some of the scene's most exciting developments! Four Seasons One Dalton The opening of the Four Seasons One Dalton is definite proof that Boston's hotel scene is alive and well. When this property opened its doors in spring 2019, it made the city only the fourth in the country to boast two Four Seasons hotels.
 



From its $1 million art collection to its wellness floor with a 64-foot-long pool, the attention to detail is truly what makes this property stand out from the crowd—that and being located in the city's third tallest skyscraper. Grab a cocktail in the stylish Trifecta Bar before heading upstairs to Zuma, a branch of London's iconic Japanese izakaya.  The Whitney Hotel/ The Newbury While Four Seasons properties are tried and true, there's so much more Boston's hotel scene has on the roster. In the historic Beacon Hill neighborhood, the Whitney was once a nurse's dormitory. Today, it's a charming 65-room property with an award-winning Mediterranean restaurant and charm to spare.

 


In December, the city will welcome the Newbury. Located in the city's original Ritz-Carlton, the hotel will boast a rooftop restaurant and 42 suites with wood burning fireplaces—about half of them offering guests views of Boston's Public Garden.

   


The Langham The Langham is also getting a reportedly $150 million makeover. Taking inspiration from its location in the former Federal Reserve Bank of Boston, the décor of the 312-room property will be replete with Deco details and even nods to early 20th century travel in the sleek design of its furniture.




In a time when domestic travel is set to have its heyday, Boston's burgeoning hotel scene is one reason to have it on your must-visit list. 
LET'S HUNT FOR A HOTEL!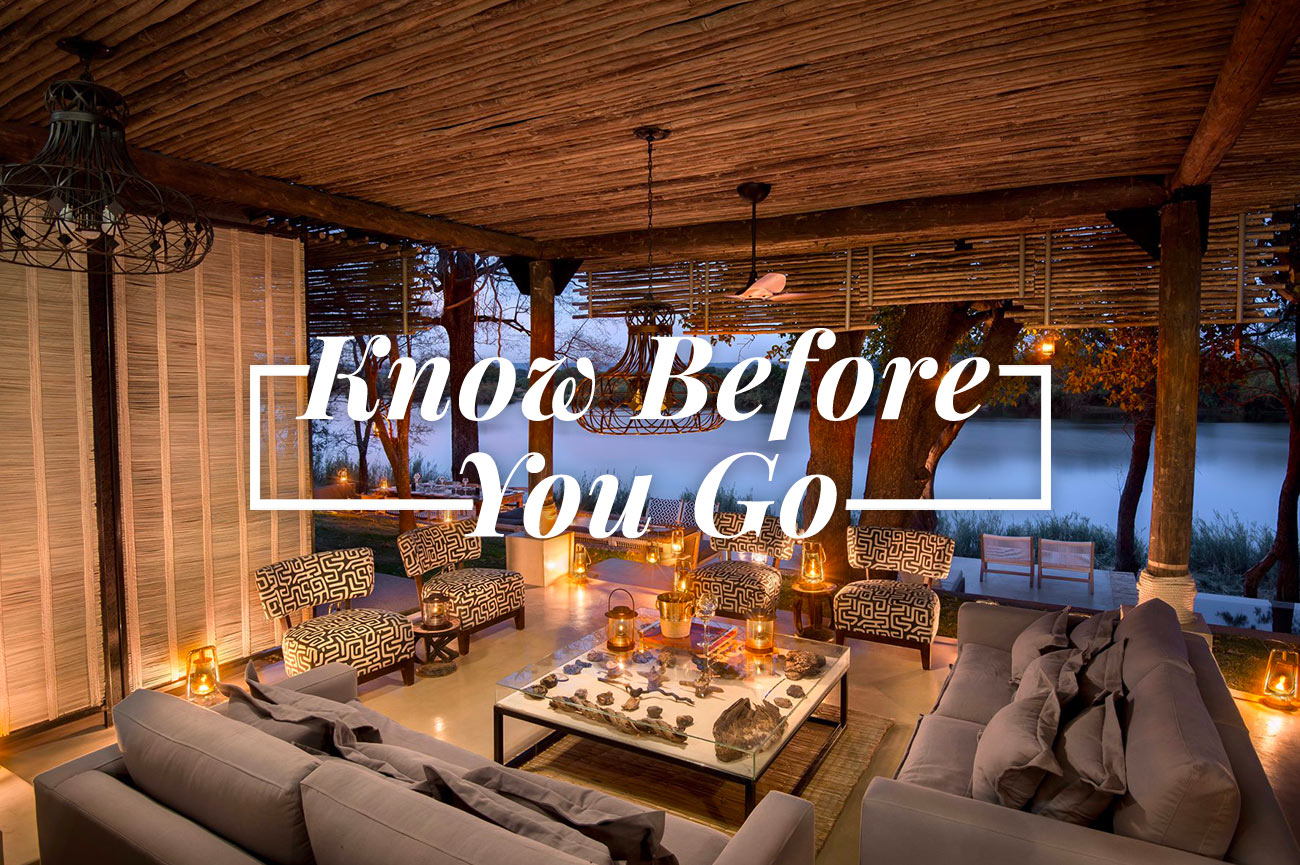 Safari Meets Social Distancing One of the biggest travel trends that emerged this year was the "travel pod." Its virtues have been touted by travel insiders as a safer way to explore the world, all while minimizing the risk of infection. The concept is simple—travel with a small, trusted group of individuals who have all followed the same quarantine protocols leading up to and during the trip. While initially popular domestically, travel pods are now taking intrepid travelers around the globe.  Since Zimbabwe reopened its borders to foreigners this fall, one luxury lodge is taking the concept of pod travel to a whole new level. The Matetsi Victoria Falls has unveiled an exclusive buyout program, known affectionately as a "safari bubble." The lodge recently opened a private airstrip alongside its existing helipad, and with it, the possibility for the property to be easily accessible to private groups. After flying commercially into Robert Gabriel Mugabe International Airport, guests would then board a chartered plane that takes them straight to the Matetsi Private Game Reserve.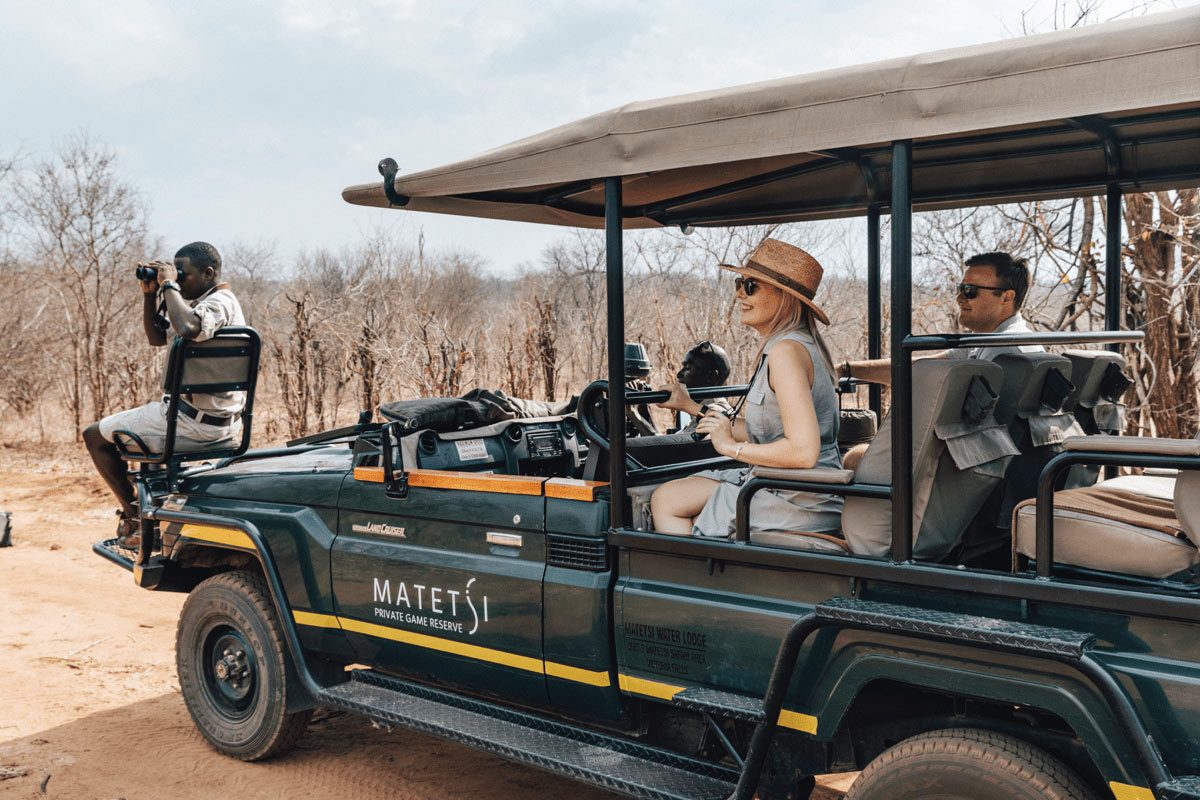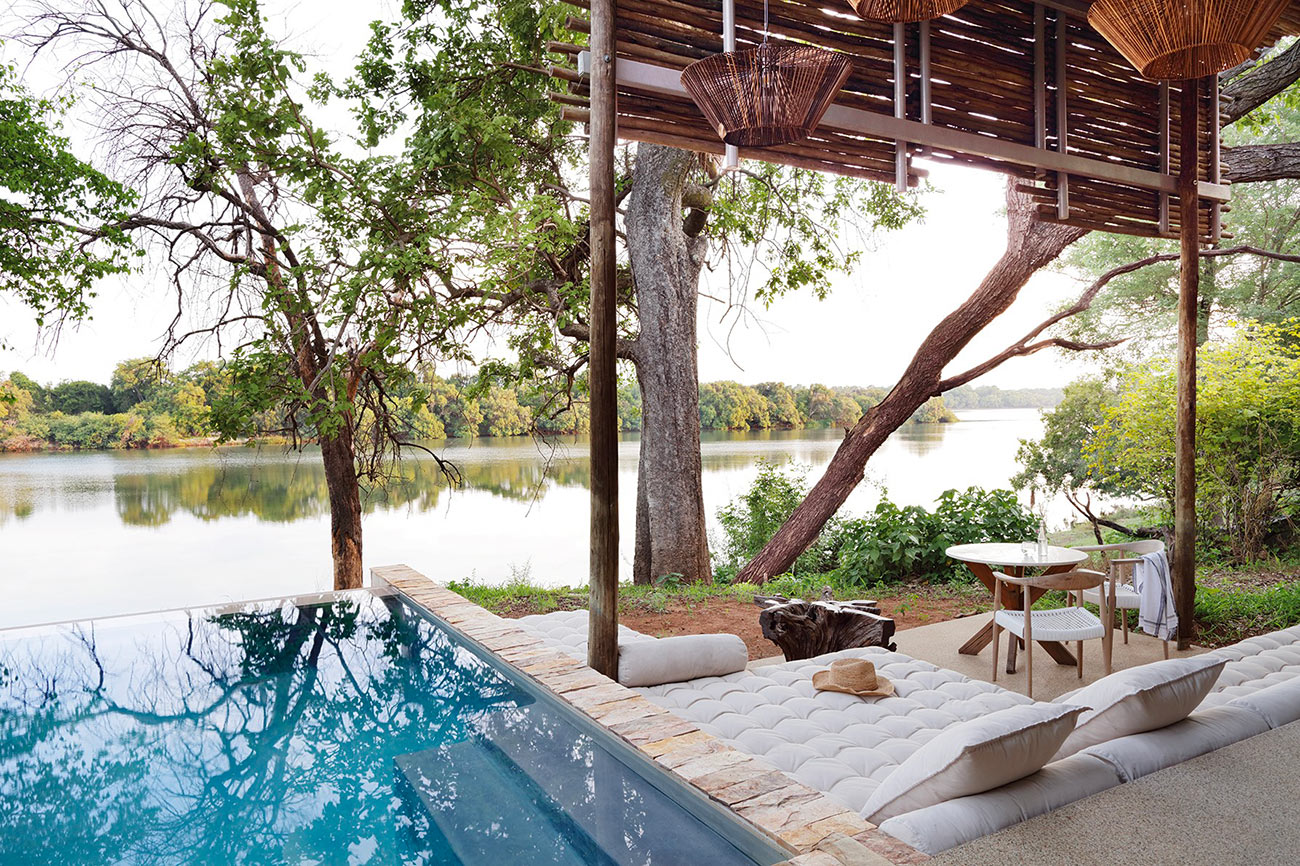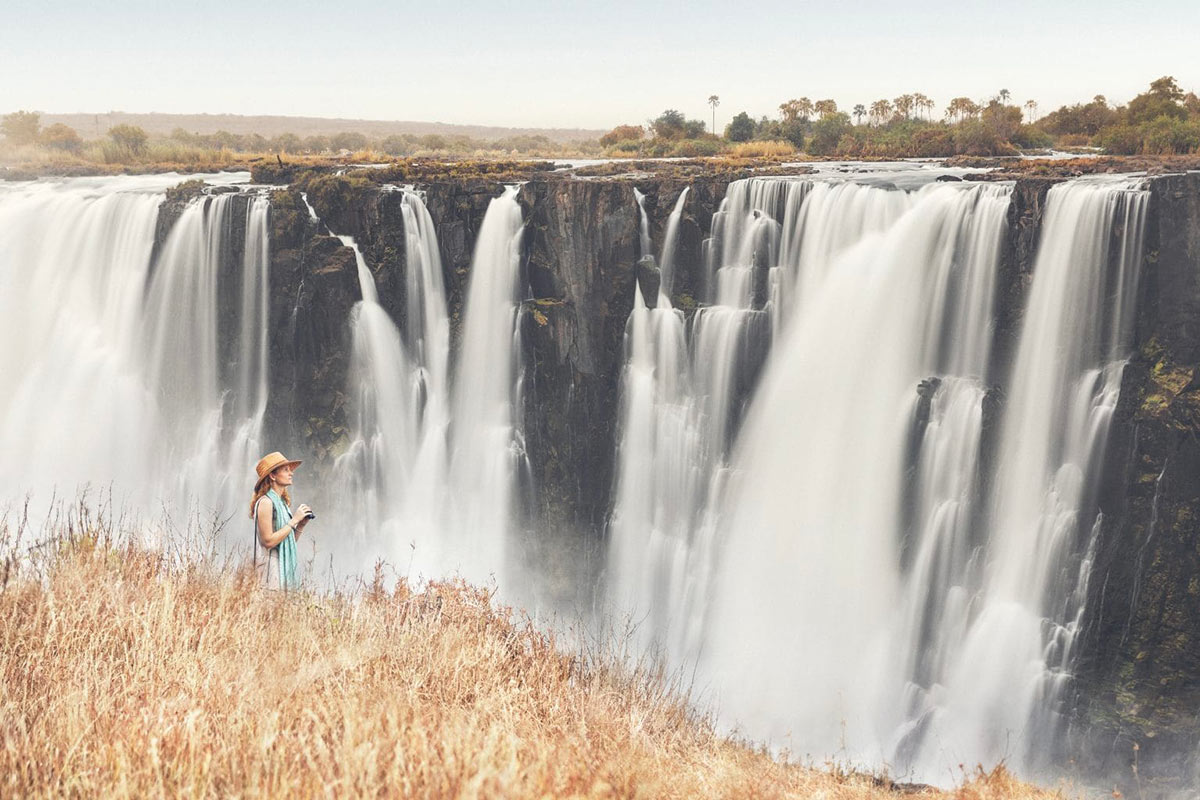 Alternatively, guests can fly privately into Victoria Falls International Airport and enjoy the Flight of Angels helicopter experience as an awe-inspiring opener to their luxury safari experience. Soak in breathtaking views of Victoria Falls—one of the largest waterfalls in the world. Once at the lodge, guests maintain their safari bubble by having exclusive access to all or part of the lodge, depending on which package they select. With 136,000 acres of wilderness and a private section of the Zambezi River, there's no shortage of places to explore.  Buyouts are available on a nightly or weekly basis, with partial exclusive access sleeping up to 14 adults. All guests are looked after by a dedicated team of hotel staff during their stay—including a private chef, butler and experienced wilderness guides.Make the most of your African adventure!
BOOK YOUR BUBBLE!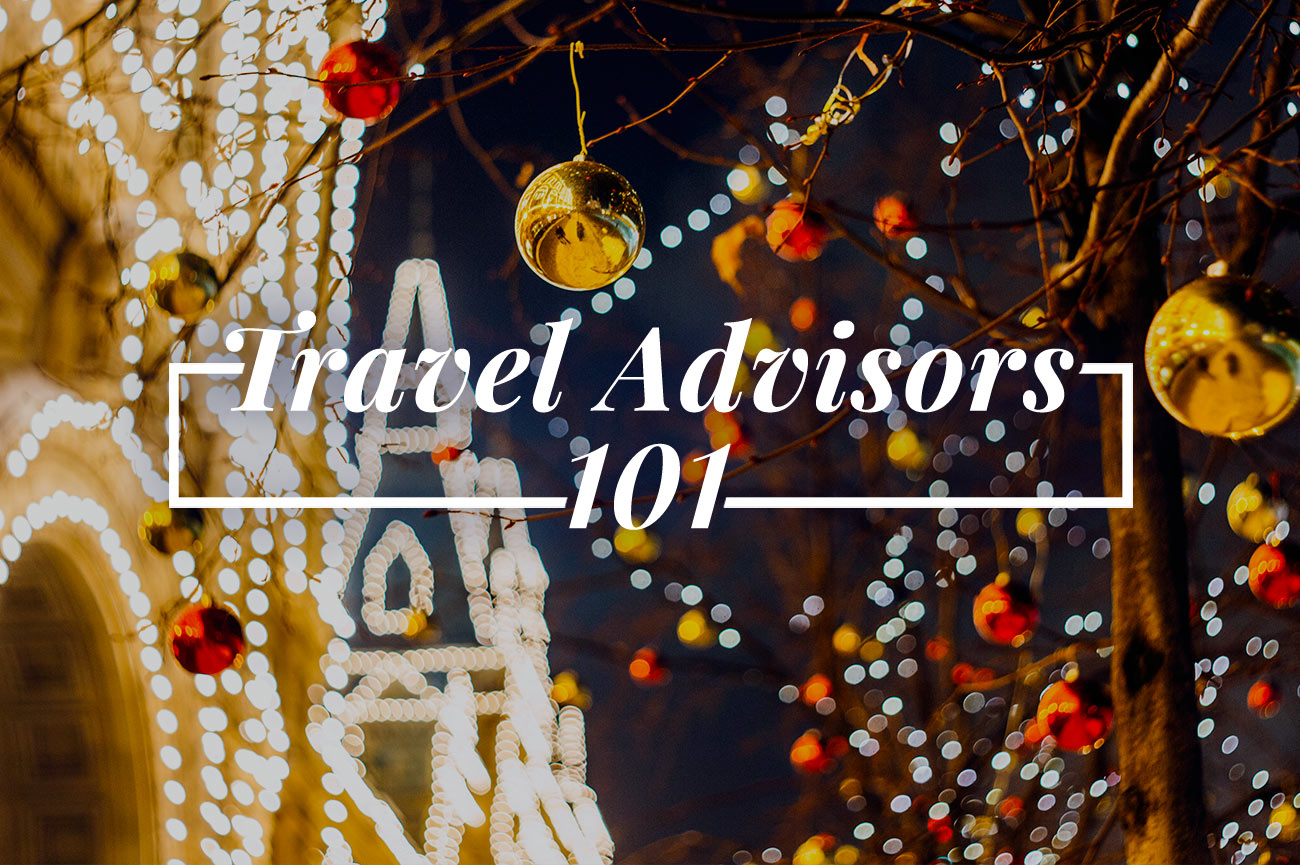 Giving Thanks Time and again, people have described 2020 as "unprecedented" and while some now groan at the term—it's true. 2020 has been an unprecedented year. This pandemic has fundamentally changed the way we travel, the kinds of adventures we seek and most importantly, the way we connect with others—halfway down the street or halfway around the globe.  On that note, as your travel advisors, we would like to thank you for sticking with us through navigating ever-changing regulations, to planning vacations years down the road. While we always strive to provide our clients with excellent service and expert attention to detail, positive attitudes and trust on your part have been fundamental in keeping the spirit of travel alive.  As this year comes to a close, we hope that we have you inspired to plan your next vacation—whether you're excited to explore some of the U.S.'s charming small towns or take in the wonders of Zimbabwe in a safari bubble—or maybe something else entirely. 2021 will certainly present us with new challenges, but plenty of new opportunities as well. It's going to be an interesting ride, but we look forward to joining you!   Wishing you and yours a healthy, happy holiday season! LET'S KEEP IN TOUCH!




Stay Safe and Well,
Michael Podina
Lifetime Getaways
Receive this newsletter from a friend? Want more? 
Want to be VIP'd? Sign up below and also get instant access to my Free Travel Trends Report!SIGN ME UP!
EMAIL  |  info@lifetimegetaways.net
PHONE  |  1.972.974.8661
WEBSITE | lifetimegetaways.net
FORWARD TO A FRIEND