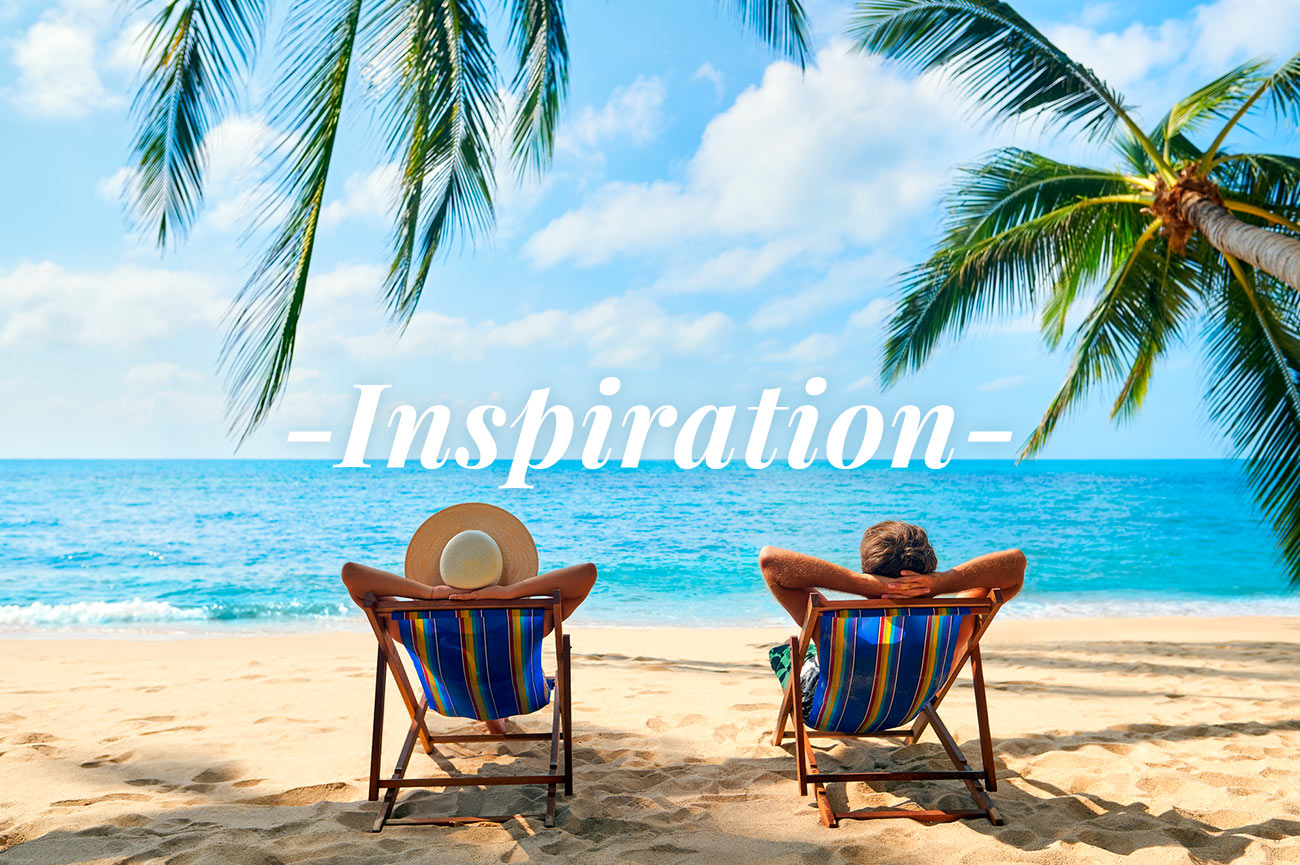 Last Minute Mini Holiday Escapes While holiday bookings are down significantly from 2019, one of the trends anticipated by travel insiders this year is the mini-vacation (also known as a micro-trip). These are vacations that can be taken in three days or less and are easy to book last-minute. Check out this list for some long weekend inspiration this holiday season!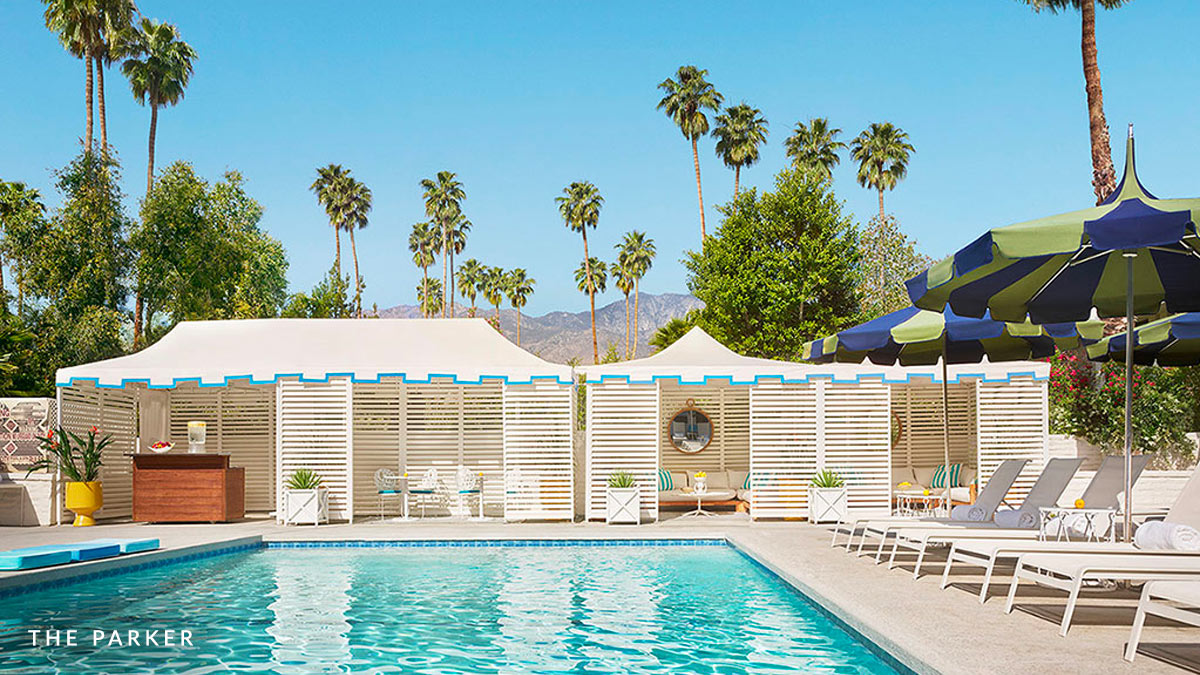 Palm Springs, CA Situated just east of Los Angeles, Palm Springs is ideal for a last-minute holiday getaway. Long a destination for the who's who of showbiz, this town is the perfect mixture of vintage charm with modern luxury. Wander the Uptown Design District and all of its retro-chic boutiques and restaurants. A favorite of locals is Bootlegger Tiki, a newcomer to the bar scene inspired by the kitschy tiki bars popular decades ago. With luau-themed decor and cheekily named cocktails, it's the ideal place to spend a weekend happy hour.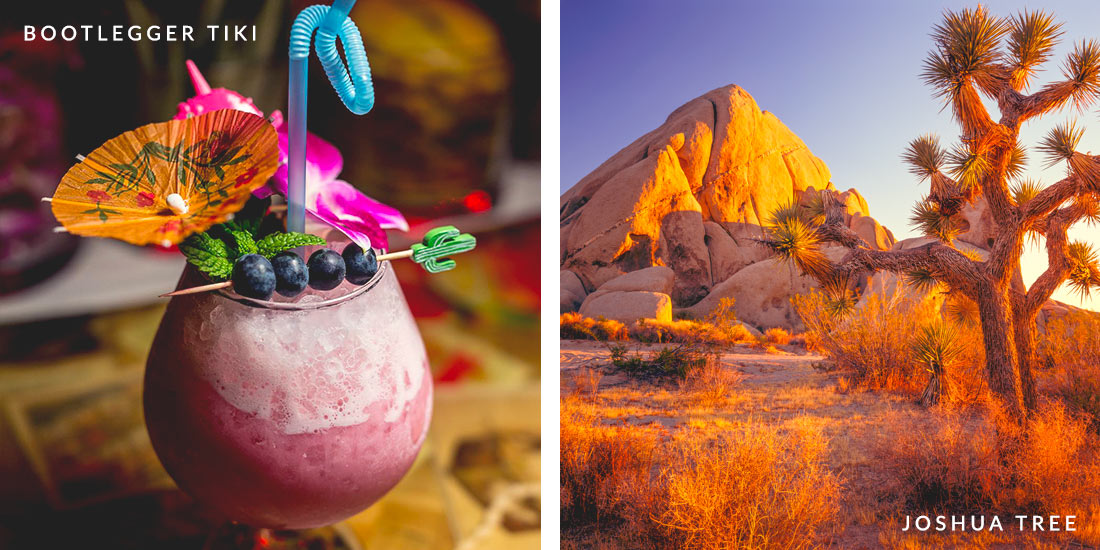 Nearby Joshua Tree National Park is available for day hikes, with Hidden Valley Trail also being the perfect place for visitors to practice their climbing skills on the dramatic cluster of boulders along the route. Book a stay at The Parker—a mid-century modern property that was once part of American performer, Gene Autry's, ranch. From a 7-foot-tall bronze banana on the main garden to psychedelic shag carpets, this hotel is nothing short of fun. An insider secret? Lawn games at the Parker are an excellent way to pass the afternoon.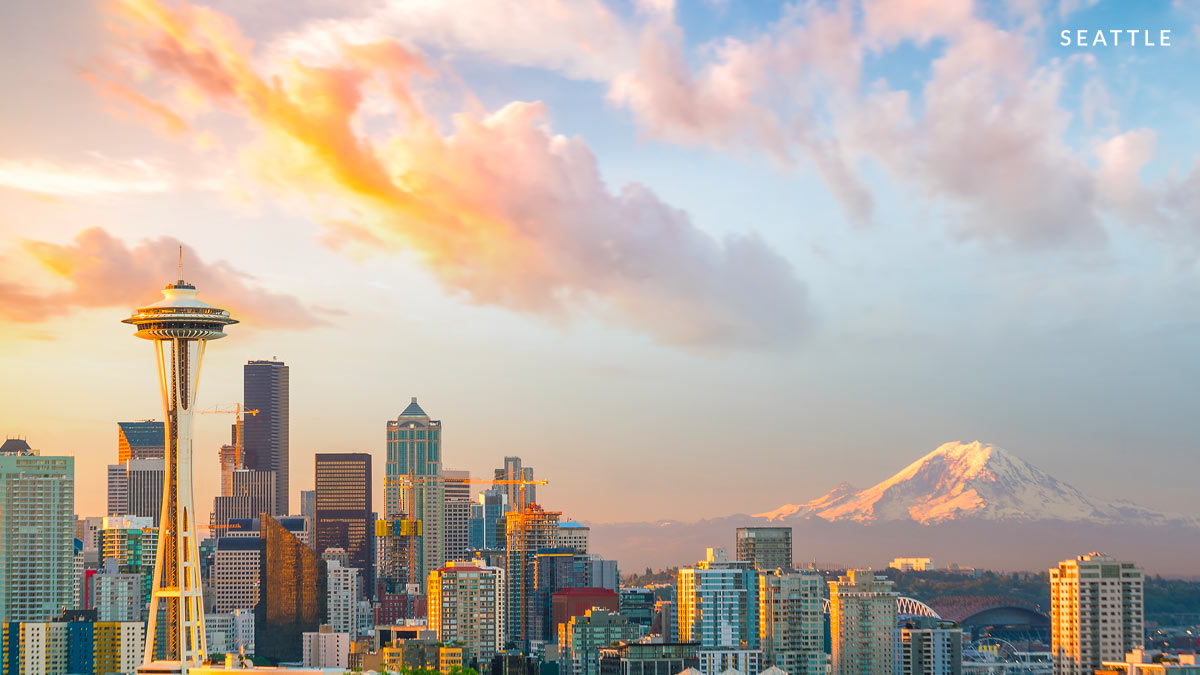 Seattle, WA This destination might not offer an escape from the chilly weather, but this city sure knows how to turn on the charm. To truly take in the unique spirt of Seattle, head first to Pioneer Square. It's the city's oldest neighborhood and boasts unique architecture, as well as a slew of bookstores, cafés and art galleries. While you're in the area, summit Smith Tower for some pretty incredible views of the Seattle skyline. Known as the city's original skyscraper after opening its doors in 1914, visitors can also stick around for happy hour at the Observatory's bar Wednesday through Friday.




While the farmer's markets were cancelled this year, visitors can still enjoy shopping for crafts and dining on everything from fresh seafood to falafels near the iconic Pike Place Market. Walk off your meal by exploring the exhibits at Chihuly Garden and Glass, a museum filled with glass sculptures. It's a certified Instagram goldmine.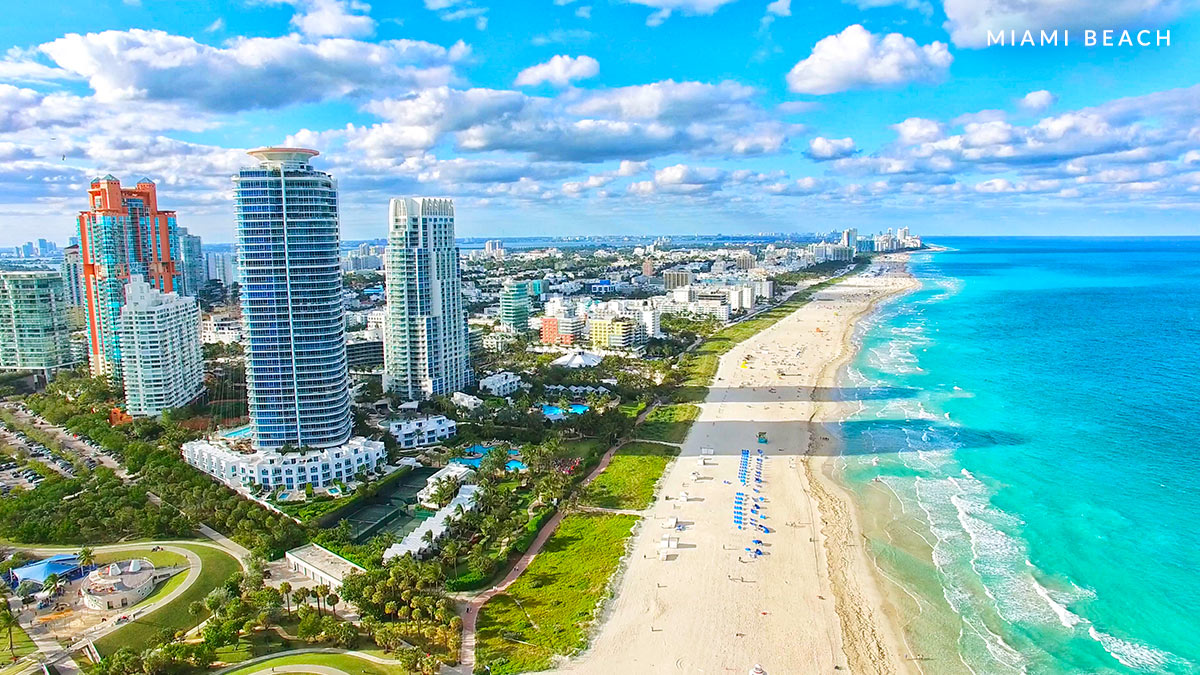 Miami Beach, FL This Florida beach town is a classic getaway for the holiday season. With warm weather, endless stretches of beautiful beaches, and luxury hotels, it is both a destination to see and be seen. Art is everywhere in Magic City, and the best places to see it may just be from the sidewalk. When you're not hanging out on the beach, take a self-guided tour of Ocean Drive's iconic Art Deco and Art Nouveau buildings—such as the Essex House Hotel.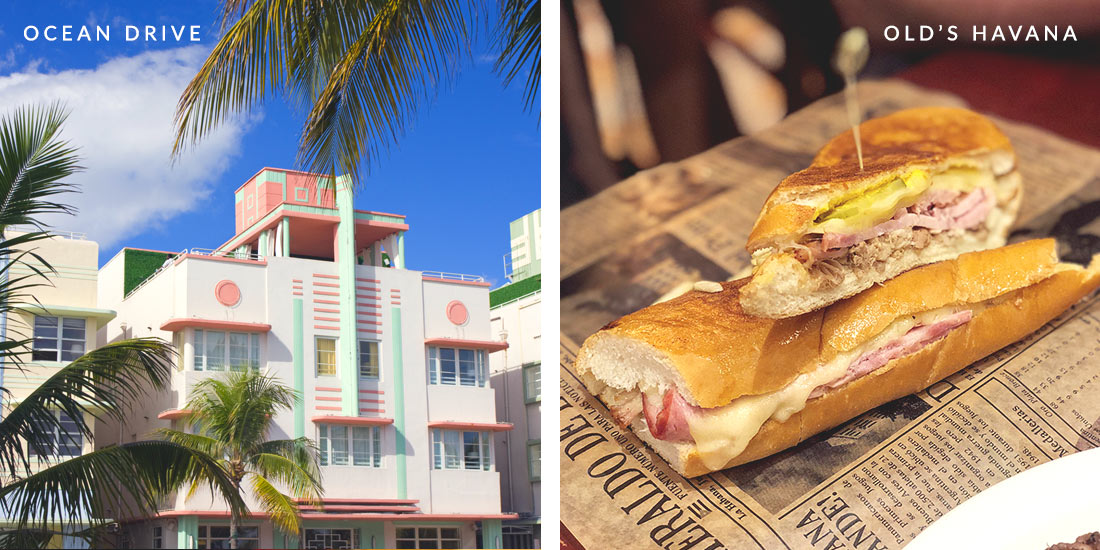 Head across the waters of Biscayne Bay to discover what can best be described as the lovechild between New York's West Village and a modern art museum. Wynwood is a funky neighborhood covered in murals, and walking the streets feels like you've stumbled out of the city and into an exhibit. With cute cafés and boutique shopping, it's the perfect place to spend an afternoon off the sand. While you're there, sample the city's quintessential lunch item—the Cuban sandwich—at Old's Havana or Enriqueta's Sandwich Shop.Whether you're visiting loved ones or just looking to get out of town, we can help you plan the perfect last-minute trip. You can still be "home for the holidays"—but no one said you had to be for all of them!
LET'S TALK HOLIDAY ESCAPES!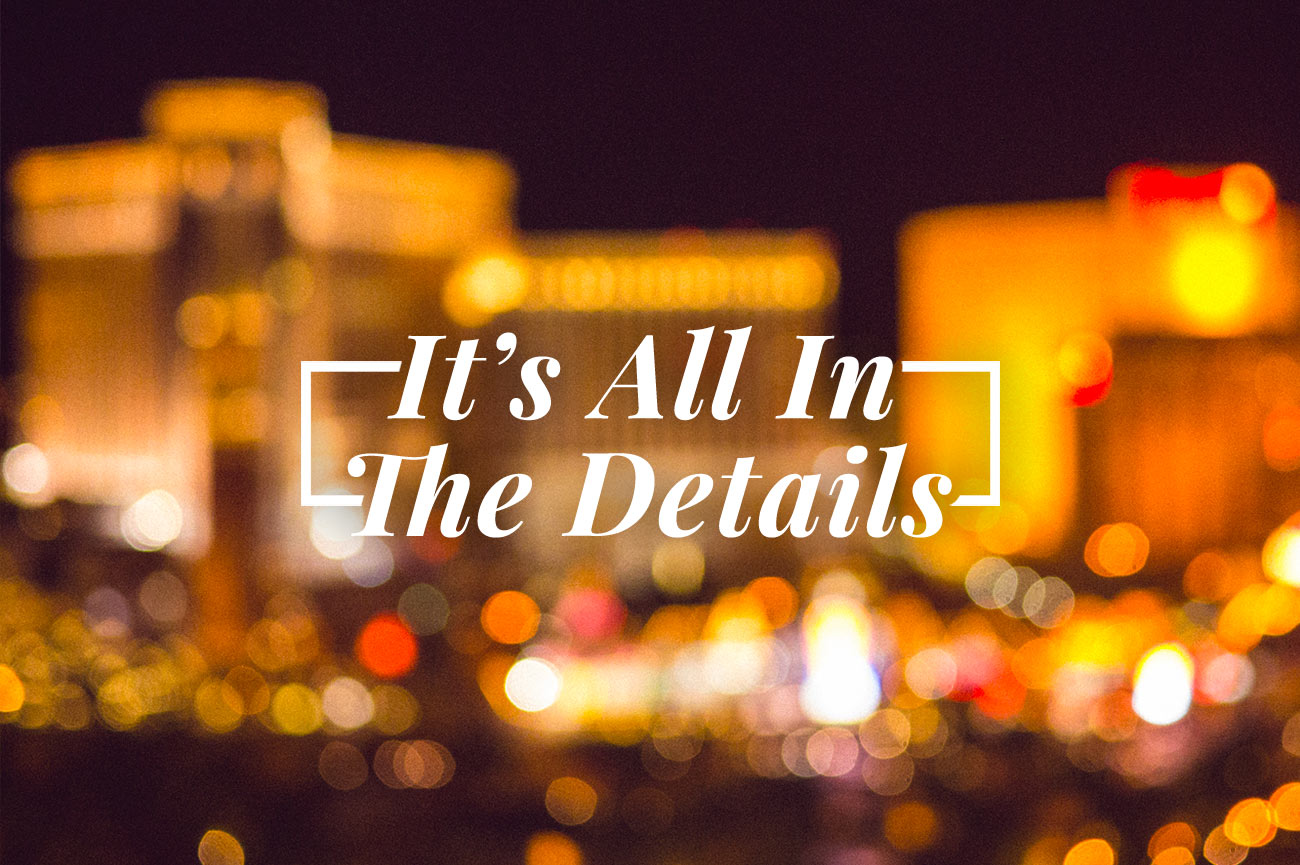 What's New in Las Vegas Las Vegas has been in recovery mode for the past couple months, but even a global pandemic hasn't kept this desert city from re-inventing itself. As many put this destination back on their travel wish list—especially for the holiday season—we, as travel advisors, are here to break down all that's shiny and new in Sin City. AREA15Now open in Las Vegas is AREA15, the world's first entertainment complex built to be an immersive playground—but for adults. In short, it's impossible to be bored here. AREA15 has pretty much everything under the sun for visitors who want to have fun, but aren't exactly sure where to start.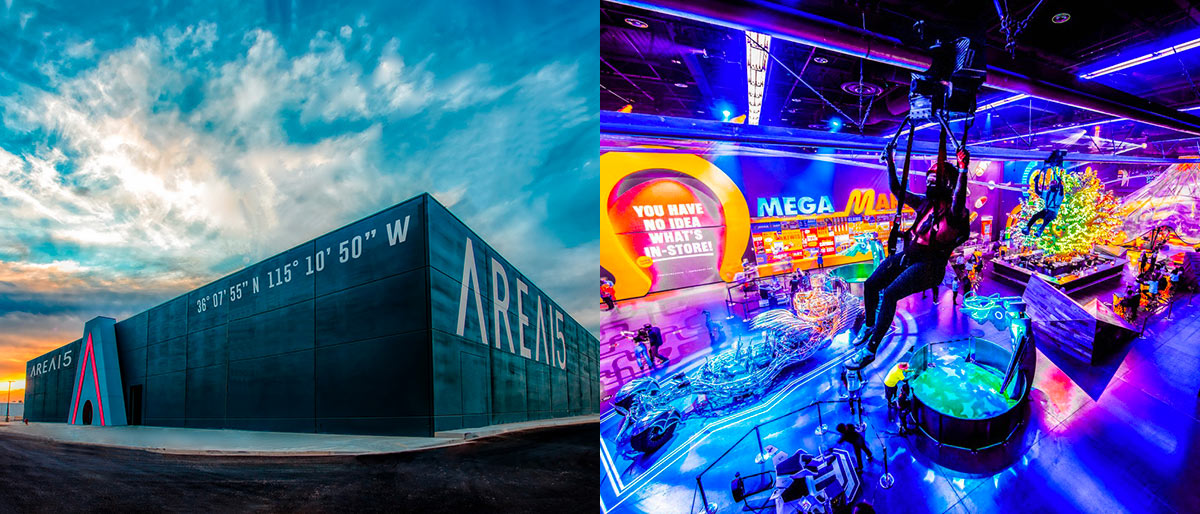 Dine at The Beast Pop-Up serving dishes from four-time James Beard Award winner Todd English, take in an augmented reality program in Gallerie 360 or catch a football game in Football360, which projects the game on the walls so you're completely surrounded by the action. Events here rotate regularly. On the roster for this fall is an experience called Emporium, which blends the classic arcade with a hip cocktail bar, and for 2021, Lost Spirits Distillery, an immersive whiskey and rum tour. Elio at Wynn Las Vegas The Wynn Las Vegas has been busy this year, recently unveiling their newest dining option—Elio. This contemporary Mexican restaurant was created in partnership with Enrique Olvera, Daniela Soto-Innes and Santiago Perez, the team behind Cosme and Alta in New York City.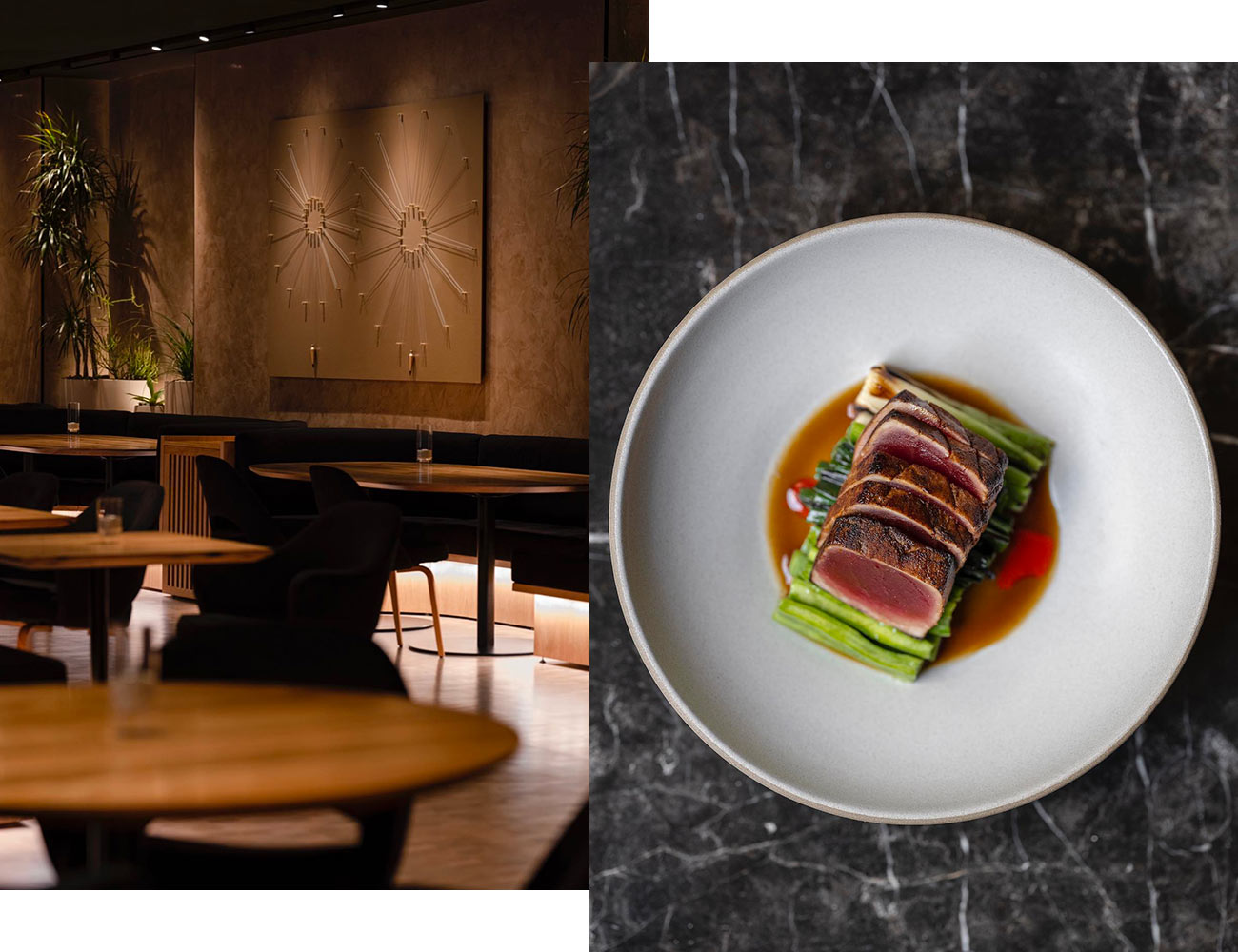 The dining room fits the atmosphere of this luxury resort perfectly with its minimal architectural lines and rich textures. Having a chef de cuisine with Michelin-starred experience doesn't hurt either. The menu at Elio features regional specialties—think striped bass served with corn aguachile and sweet potato—and carefully sourced ingredients all prepared with the discerning customer in mind. Circa Resort & Casino Circa Las Vegas, which opened its first five floors on October 28th, is the first ground-up gaming resort to open in the historic downtown area since 1980. At 35 stories tall with 777 rooms, this adults-only resort is sure to be a Mecca for entertainment for those who want the all-inclusive Vegas experience coupled with the neon lights and charm of the downtown area.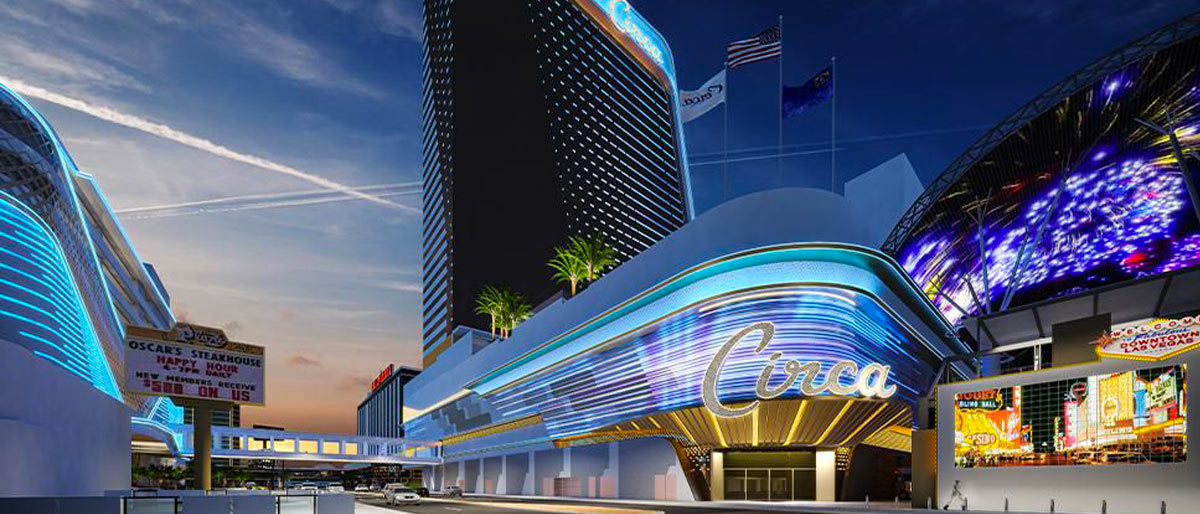 Amenities include a full-service casino with over 1,300 slot machines, a three-level sports block, a borage of on-site restaurants and bars and expansive suites. With a distinct '50s flair in the design, a stay at the Circa seeks to capture the spirit of old Las Vegas with all the modern trappings guests could ask for. With so many enticing options, planning a trip to this wild and wonderful city can seem daunting. That's where we come in. BET ON THE BEST TRIP HERE!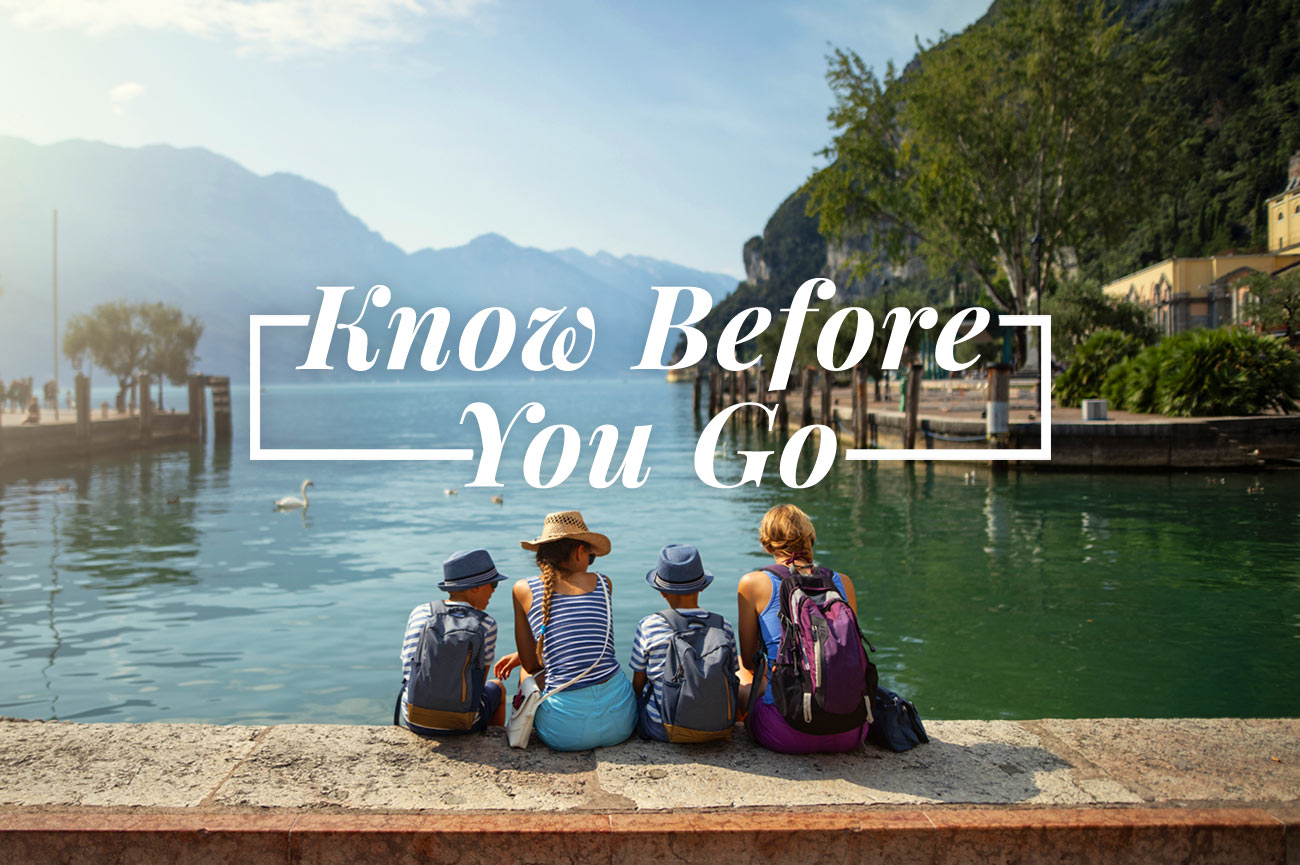 Pod Travel One of the ways travelers are getting back out into the world, as well as seeing family and friends, is embracing a new breed of group travel. Travel pods (also called vacation pods) is when a group (either multiple households, multigenerational families or even solo travelers) follow the same health protocols before and during the vacation to reduce the risk of spreading sickness amongst participants. The protocols can range from everyone getting a COVID test before meeting, wearing masks, or socially distancing from the outside world as much as possible when together. Whatever the group decides requires a high level of trust amongst participants, but done right, pod vacations can be the safest way to finally get out of town. The range of possibilities for a pod vacation is also greater than most people think. Groups can rent out a villa, charter a boat, camp at a national park, or even buy out a small hotel. The sheer variety is probably why a whopping 79 percent of participants in a survey held by Virtuoso this summer said they would be willing to participate in a travel pod. So what should you know about pod travel before you go? First, consider your own health. If you have underlying health conditions, traveling at all might not be worth the risk. Second, consider the destination. You'll want to avoid areas with high infection rates and choose locations were it's easier to social distance. Third, make sure you trust who's in the pod and agree to follow the protocols set up before the trip.There's no argument that the holiday season is the best excuse to see family and friends. We're here to make sure you travel with your loved ones as safely as possible.
PLAN YOUR POD!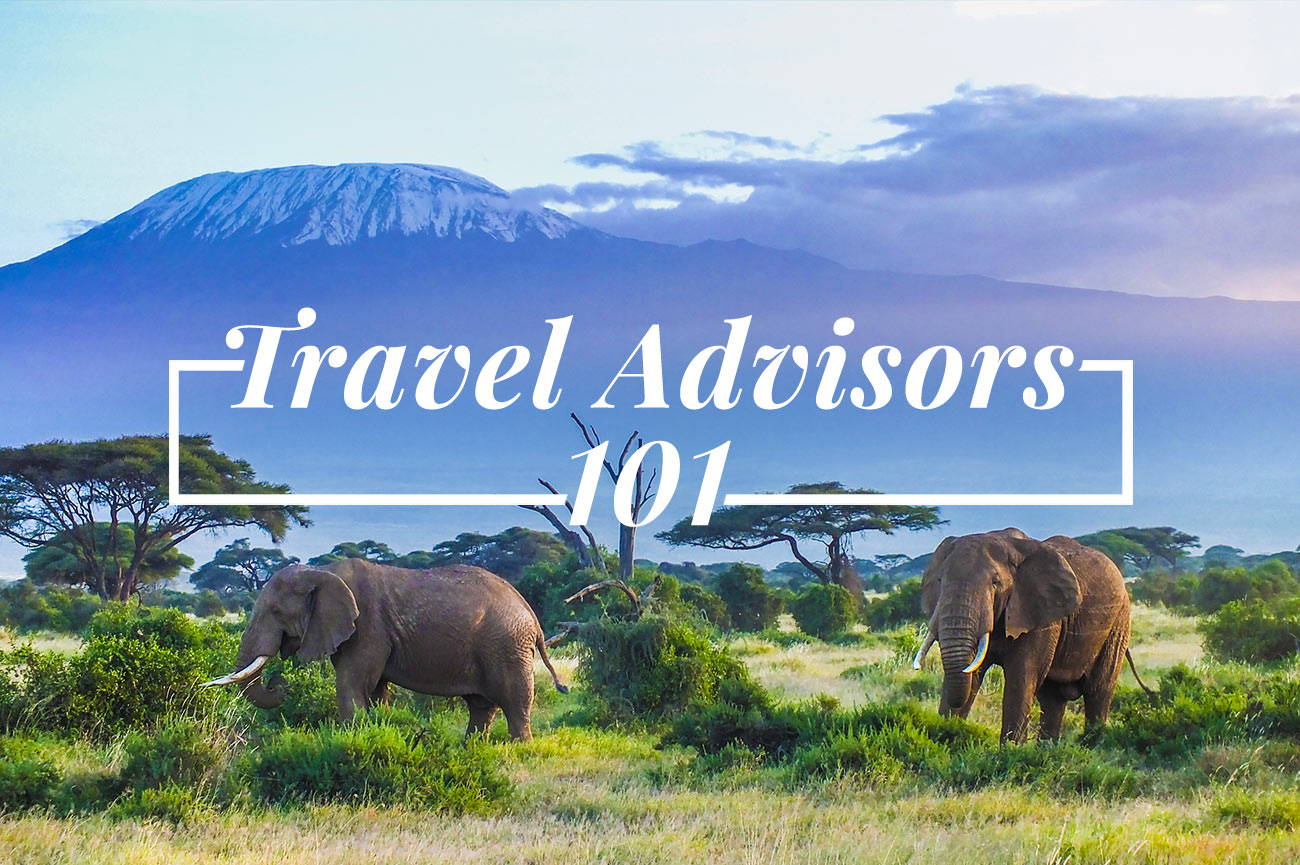 The Best Time to Travel Top travel insiders (many of whom are on Travel + Leisure's advisory board) have been out exploring the world again— from African safaris to road trips through the Spanish countryside. While not all of these destinations are accessible yet to Americans, our colleagues have reported back with the same exciting news—it's now possible to enjoy once well-trafficked destinations as visitors experienced them decades ago. In addition, the travel experience is also safer, with hotels and airlines practicing higher standards of cleanliness to reduce the spread of COVID-19. Travelers today are presented with a unique opportunity— the ability to take in bucket list-worthy destinations without the usual crowds and with heightened health protocols. Airports and hotels are cleaner, and there's no fighting through crowds of tourists just to get a quick glimpse of what you came to see. Staying on top of the ever-changing travel landscape is a full-time job—ours to be exact! Have questions? We're here to find the answers. ASK US ANYTHING!




Stay Safe and Well,
Michael Podina
Lifetime Getaways